Sam Kwok Coaching a boxer
Article by Samuel Kwok & Dan Knight added on 30 Aug 2012. Last updated on 30 Aug 2012.
Professional Boxing and Wing Chun
Richard Towers and Sam Kwok
The below video shows some of a session where master Kwok worked with a professional boxer to show him a bit about how Wing Chun fights. The aim was to impart some of Wing Chun's fighting technique that could be incorporated into the ring during boxing. Foot work and turning strikes along with chain punching were all looked at.
Hatton has recently backed Richard
The six foot eight inch and 17 stone Towers has teamed up with Hatton Promotions and is looking to make his mark in British boxing. Towers has registered seven victories since turning professional in 2009, including a stoppage win over Bulgarian Yavor Marinchev, who took recently Olympic bronze medallist David Price the distance.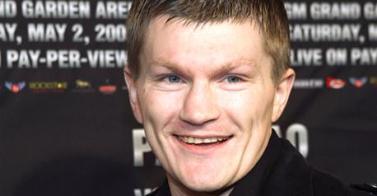 "That win (Marinchev) was televised and was a big statement," said Hatton.
"I know Richard turned professional late on but he is improving so quickly that he could be ready for British and Commonwealth title inside 12 months. Eurosport"
Tags for this article:
Ways to share this article:
Tweet